Working from home: from your own office with double screens and inspiring texts on the wall to a laptop in bed ... how are the Tio lecturers doing at their home workplace?
Jojanneke Klaasen (study coach Tio Amsterdam)
"It was a bit of a search, but after working in bed for almost 3 weeks (without being sick), I found a creative solution. In the bedroom I put the garden table with a tablecloth as a desk. Then my children know that as the bedroom door is closed: don't disturb mommy! "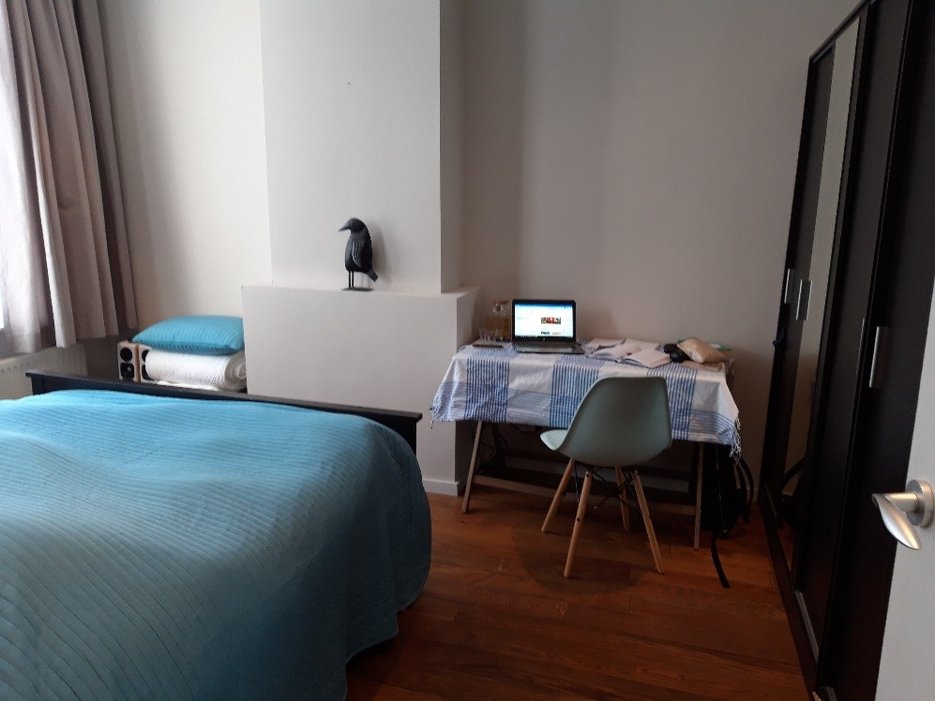 Rainer Hoffmann (lecturer Tio Utrecht)
Certainly not the most beautiful, but certainly the most practical one! 😉
Arno de Bont (lecturer Tio Hengelo)
Arno de Bont has not two, but three screens, although he would rather really teach again as soon as possible: "Students and I especially miss the interaction during the lessons, the dynamics of question and answer and the discussions. It is for now once so, but both the students and I look forward to meeting each other again personally in the coming semester and giving and receiving 'normal' education again. "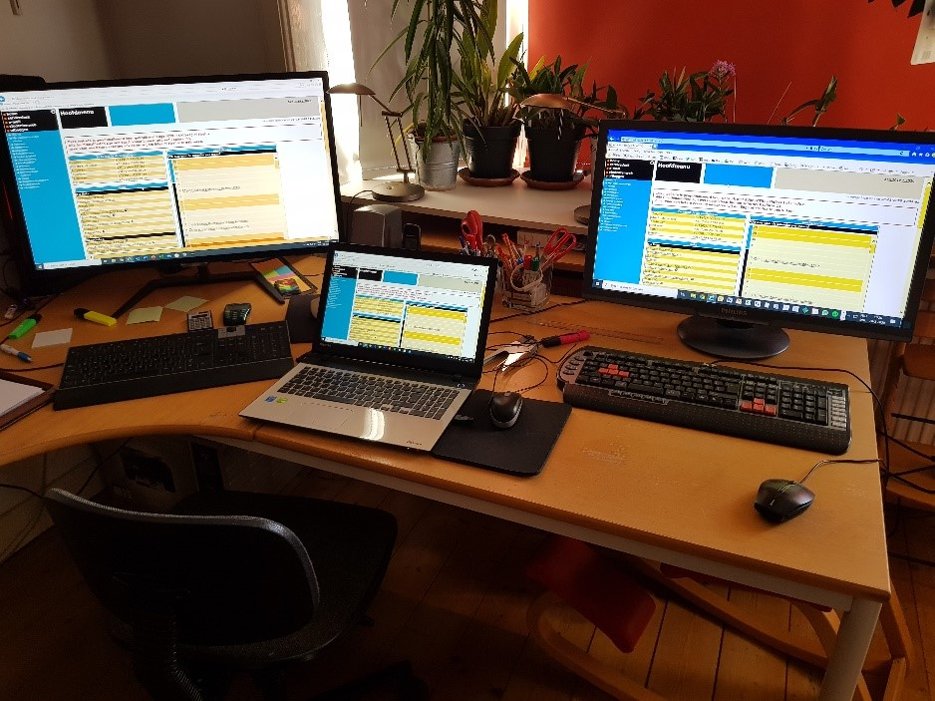 Jeroen Mouw (assistant campus manager Tio Eindhoven)
The man from the first online guest lecture is relaxed at his home workplace!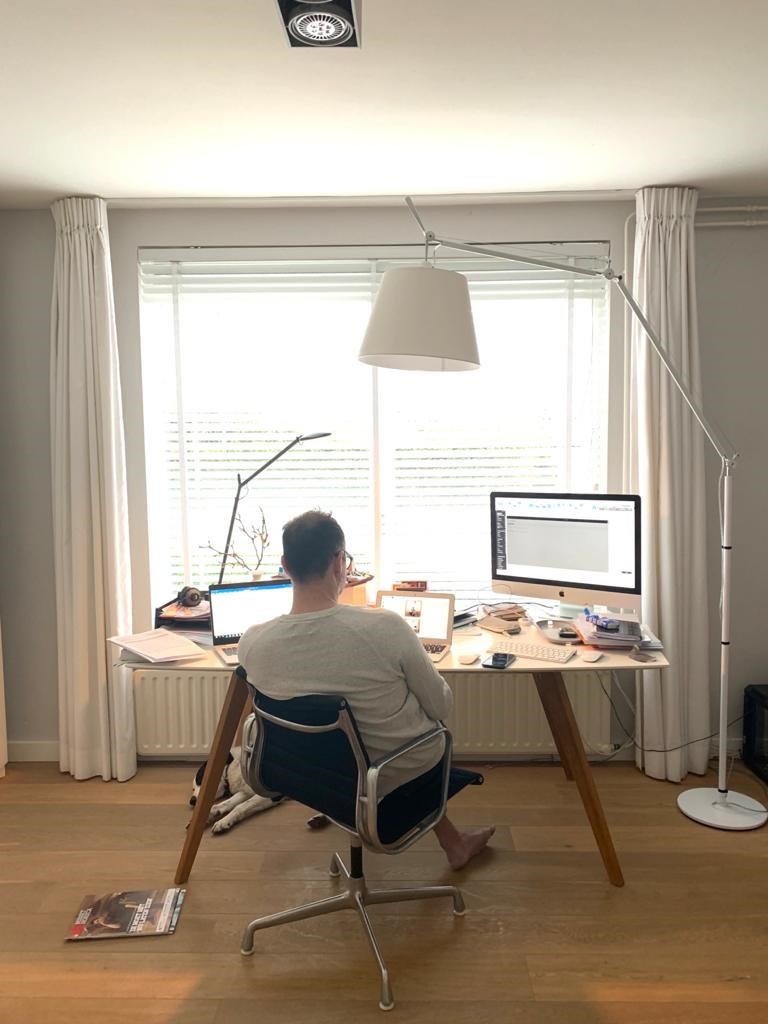 Michel Faijdherbe (lecturer Tio Utrecht)
Michel Faijdherbe is cozy at the dining table with his little one!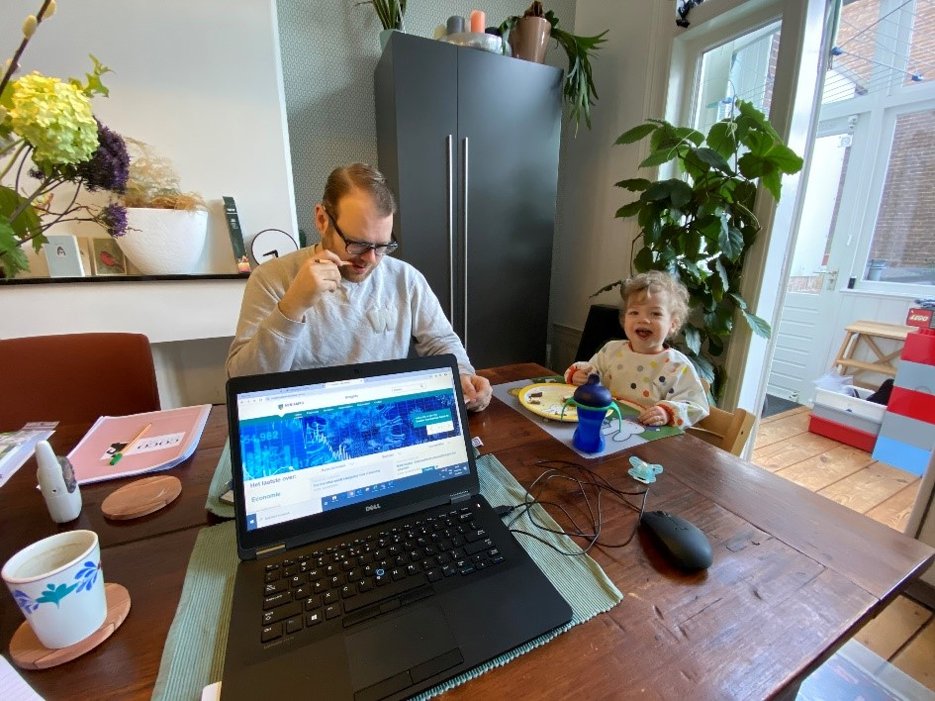 What does your home workplace look like? Mail it to v.mast@tio.nl!