Meet your new fellow students before the actual start of the academic year by coming to the introduction camp: three days of survival in the Belgian Ardennes, filled with sports activities during the day and parties at night. Every year, the introduction camp is a fantastic and unique way to kick off the academic year. See the photos from last years.
Tio hosts the introduction days in cooperation with the student society Cognatio. The three-day introduction will take place from 21 until 25 August 2023. You can sign up for the Introduction days under "Optional courses" during the digital registration for your Tio programme.
Departure and arrival times

We will leave from the city of your Tio campus and will drop you off at that same location when you return. In the schedule below you will see where and what time we are expecting you. Please report to your campus manager at the departure location.

Campus

Departue and arrival location

Date en time of departure and arrival

Tio Amsterdam

Report: Monday 21 August from 08:30 AM
Departure: Monday 21 August at 09:00 AM
Arrival: Wednesday 23 August approx. 07:00 PM

Tio Eindhoven

Report: Wednesday 23 August from 10:30 AM
Departure: Wednesday 23 August at 11:00 AM
Arrival: Friday 25 August approx. 04:30 PM

Tio Groningen

Report: Monday 21 August from 07:30 AM
Departure: Monday 21 August at 07:45 AM
Arrival: Wednesday 23 August approx. 08:00 PM

Tio Hengelo

Transport by Tio Hengelo to Apeldoorn:
Julianalaan 9, Hengelo
+31 (0)74 255 06 10

Report: Monday 21 August from 07:30 AM
Departure: Monday 21 August at 08:00 AM
Arrival: Wednesday 23 August approx. 07:00 PM

Tio Hengelo

Own transport:
Van Der Valk Hotel Apeldoorn Landgoedlaan 26, Apeldoorn

Report: Monday 21 August drom 09:00 AM
Departure: Monday 21 August at 09:15 AM
Arrival Wednesday 23 August approx. 06:00 PM

Tio Rotterdam

Report: Wednesday 23 August from 08:15 AM
Departure: Wednesday 23 August at 08:45 AM
Arrival: Friday 25 August approx. 06:00 PM

Tio Utrecht

Report: Wednesday 23 August from 10:30 AM
Departure: Wednesday 23 August at 11:00 AM
Arrival: Friday 25 August approx. 06:00 PM

Please be present at least 30 minutes before departure. Coffee and tea will be ready for you. Of course your parents and girl/boyfriend are welcome to come and wave goodbye. Should you be delayed for any reason, please contact your Tio-location. Please note: the bus has to leave on time.

The time of arrival as set forth in the schedule are estimated times; the actual arrival time may vary. The expected time of arrival in the Ardennes is 13h00. At 14h00 a lunch will be prepared for you, but don't forget to take a snack for on the bus.

What should I have bring along?

Packing tips:

Please note! It can be very cold at night. We advise you to take a good, warm sleeping bag with you!
Take strong clothing with you which may get dirty and wet.
Put everything in one overnight bag which is easy to carry.
By putting everything in a garbage bag before putting it in your regular bag, you can protect your belongings against moisture.
Don't take too much, but take enough.
Do not bring valuable items.

Clothing suggestions:

Make sure to take enough warm clothing (it can get pretty cold at night). Layers of clothing work better than one thick layer.
Take both long and short trousers.
Minimum of two pair of shoes. A sturdy pair (preferably hiking shoes) and a pair which are allowed to get wet and dirty (for canoeing among other things).
Bring white party clothes (that can get dirty) for Cognatio's Neon party.
Enough socks and underwear.
Sports cloths
Pyjama's.
A rain suit/jacket.

Suggestion sleep gear:

Good sleeping bag and mat (camp bed is provided).
Pillow cover (not a pillow since this will absorb moisture and takes lots of room in your luggage. Filling your pillow cover with clothing works fine).
Flashlight.

Essentials?

Cash money (to pay for drinks).
A valid passport or ID card (must be valid for at least 6 months before the start of the introduction).
A medical insurance card (even though Tio provides you with travel insurance, in the event of an emergency care is often provided faster by show of a medical insurance card).
Toiletries
Towels (better to take 2 small ones than 1 big one).
Garbage bag for wet clothes and shoes.
Small backpack.
Mobile charger.

All this and anything else you want to take should fit in one overnight bag or suitcase. Hand luggage can be taken on the bus.

Group assignment

The timetables for September have not been announced yet. During the introduction days you will be assigned to groups with fellow students from the same study course and location as much as possible, but these will not necessarily be your future classmates. You will reunite with your fellow students at school and during lectures.


Declaration of health and condition

For safety reasons it is important to report any relevant health issues, medical conditions or other relevant information to Tio before departure. By not presenting such report, the student declares that he or she is healthy and in good physical condition and can take part in all activities without harming him/herself or fellow students. If you have any allergies, health issues/impairments or injuries or if you are a vegetarian, please report this before the 1st of August 2022 by filling out this health statement. If you have doubts, please consult your doctor or specialist whether participation is possible.

Additional information

Travel Insurance (including coverage for outside sports) is provided for everyone. Cash money is not included in this coverage. A cancellation insurance is not part of the travel insurance. You can make your own arrangement in regard to cancellation insurance if you want. We also assume that you have third party insurance.
The telephone number of the support team on site is +31 (0)6-23083053 (in case of an emergency only).
There is no ATM in the vicinity of the camping, so make sure you take enough money for the purchase of drinks during the parties.
The introduction days will take place at campsite Rocher de la Vierge (Rue de Fairon 14 in Hamoir (Comblain de la Tour). However, please don't go there on your own occasion, as the introduction starts on the bus!
Introduction days in the Belgian Ardennes
Introduction days in the Belgian Ardennes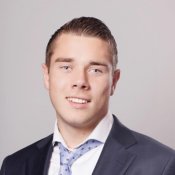 "I had a great time during the introduction camp. You quickly get to know your fellow students and the activities bring everyone closer together. The atmosphere is relaxed,
partly because of the efforts of the fun and active student society. "
Justin Nep | Tio student