Discover Tio's bachelor's and master's degrees
You can contact Tio with all your questions. Our students and lecturers are there for you to give you all the information you want, for example about your career opportunities after completing a Tio bachelor or master programme, what the curriculum is like, what kind of guidance and counselling we offer and the various aspects of (international) internships.
Will you come and discover the world of Tio?
Visitors' experience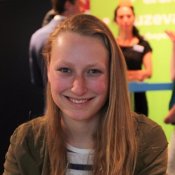 "I am not quite sure yet what direction I want to choose, but I love the fact that Tio offers such comprehensive study courses. The atmosphere at the campus is open and friendly."
Julia
"I just applied for the International Business Management study course. The small-scale nature, the personal assistance and the ability to quickly build a professional network appeal to me greatly."
Dean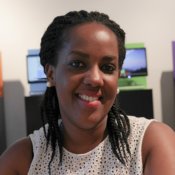 "I would love to manage my own hotel in the future. I believe Tio can help me realise that ambition. During the open evening, I signed up for a financial consultation, so I now know exactly how I can finance the study course."
Vanessa