De stad Amsterdam is op de tweede plek geëindigd bij de verkiezing van 'the place to be' van The Lonely Planet. Amsterdam dankt haar tweede plek met name aan de vele cultuur, leuke evenementen en goede restaurants. San Francisco is goed voor de eerste plaats in deze verkiezing.
#2. Amsterdam
Golden Age charmer prepares to party
Best for: Culture, events, food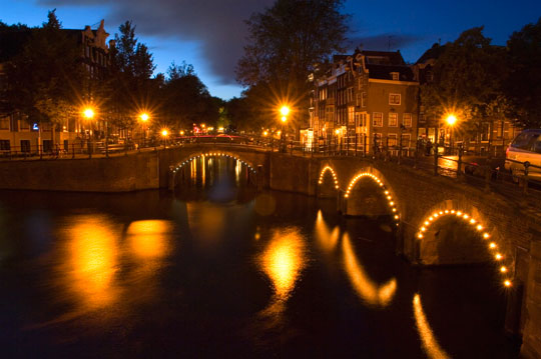 Amsterdam always cast a spell on travellers, but the party ramps up big-time in 2013, when more anniversaries than you can shake a herring at coincide. The famed canal ring turns 400 years old. It's Vincent van Gogh's 160th birthday and the 40th for his colour-swirled museum. The Rijksmuseum re-opens after a 10-year renovation. The Royal Concertgebouw Orchestra – often considered the world's best – blows out 125 candles. Plus the Artis Royal Zoo and Felix Meritis cultural centre mark 175 years and 225 years, respectively. It all adds up to a slew of celebratory concerts, exhibits and street fests grooving throughout 2013.

Bron: http://www.lonelyplanet.com/themes/best-in-travel-2013/top-10-cities